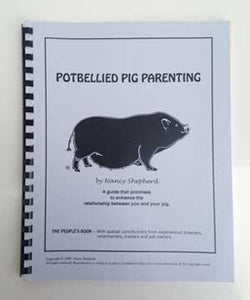 Potbellied Pig Parenting
The definitive guide to owning and managing your Pet Pig. Written by an expert who provides practical advice on everyday problems. A must for every Pet Pig owner Over 100 articles including potty training, housing, nutrition and much more.
The farm always provides a copy with adoptions and registered purchases.